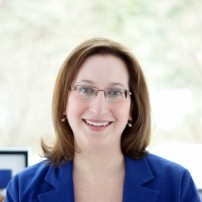 Debbie Bookstaber is the President of Element Associates, where she leads online marketing, affiliate marketing, search (SEO), blogger outreach, social media and strategic initiatives for her clients. Debbie is recognized in her field, and she frequently speaks at social media and interactive conferences such as SXSW, BlogHer, Affiliate Summit, Type-A Parent, ASTRA Marketplace and many more. In 2012, Debbie was recognized as one of the "Top 25 Parent Bloggers Who Are Changing the World" by Babble.com.
Debbie has over a dozen years of marketing experience at brands such as Expedia and Travelocity. She has managed online marketing programs responsible for several hundred million dollars in annual sales. She won both the Travelocity Enterprise Award and the Expedia Horizon Award for her job performance. Debbie has advised PR firms and Fortune 500 companies on blogger relations and effective social media strategies, and she serves as the Director of Social Media for Child's Play Communications in New York, NY.
Prior to starting her agency, Debbie Bookstaber was the VP of Strategy and Business Development at The JAR Group, where she started an award-winning affiliate management group, bringing in clients such as Waterford, Wedgwood, Royal Doulton, USGA, Tunecore, Dollar Days, Joy Berry Books, Greensbury Market, and many more. As a result of Debbie's efforts, the agency was named to the Inc. 500 list in 2010.
Debbie graduated Magna Cum Laude and Phi Beta Kappa from Yale University with a simultaneous Bachelors and Masters in History. She is the co-founder of Bloganthropy.org and Mamanista.com. Bloganthropy.org empowers bloggers to become philanthropic leaders in their communities. Through their annual awards, Bloganthropy recognizes bloggers who effectively use social media for social good.
An active volunteer, Debbie currently serves on the board of Postpartum Progress Inc and volunteers her services for many social good campaigns.  She served a four year term on the Tredyffrin & Easttown School Board, where she chaired the Public Information Committee for two years. She served on the Tredyffrin Historic Preservation Trust Board from 2008-2012 and as Vice President from 2011-2012. She was a member of the Tredyffrin & Easttown Cares Advisory Board and of the Tredyffrin Parks & Recreation Board. She also chaired the Project Research & Development Committee of the Junior League of Philadelphia for two years and was recognized as a Volunteer of the Year in 2003.
About Our Team:
While our leadership team is listed below, Debbie has a larger group of trusted experts available on a project basis, including affiliate marketers, SEO consultants, Google AdWords and analytics experts, graphic designers, web developers, video developers, event planners and freelance writers. As a result, her firm has the talent and operational capabilities of a large agency without the any of the traditional overhead- which directly results in savings to her clients and enables the agency to adapt on-the-fly to clients' needs.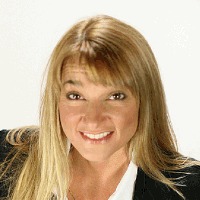 Jennifer Shinn is Vice President of Search Strategy & Project Management at Element Associates. Jen Shinn has extensive experience in online marketing and analytics and has worked for big brands like Fairmont Hotels, The Biggest Loser Resorts and Waterford Crystal. With her experience in search engine optimization, social media strategy, blogger outreach, e-mail marketing, affiliate marketing, pay-per-click/display advertising even market research, her diverse background gives her the ability to create effective marketing strategies. Over her career, she has worked as a Director at a big online marketing agency and was the Executive Vice President of a smaller one. Regardless of her title, her approach to delivering results has helped hundreds of clients reach their online marketing goals. From a Fortune 500 boardroom in New York City to personal meetings at a local warehouse, Jen enjoys working hands on with people to insure they have a return on their marketing investment. Her background in analytics is the cornerstone to her success. She started working with numbers before she found her niche in online marketing. Jen was a Director at JP Morgan Chase, analyzing multi-million dollar portfolios for the Private Client Services Department.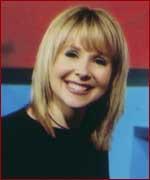 Robyn Stevens is Publicist for Element Associates. After fifteen years working as a television reporter and meteorologist in Philadelphia, Robyn Stevens lends her inside knowledge and experience in the media industry to achieve a tremendous level of press coverage for all her clients. With an extensive list of industry connections and an evolving relationship with new media outlets and communities, Robyn Stevens creates highly innovative media and marketing strategies. Robyn Stevens publicity credits include landing opportunities on Oprah, The Today Show, Good Morning America, CBS Early Show, The Doctors, Dr. Oz, Rachel Ray,Anderson Cooper, The View, Live with Regis and Kelly, Vogue Magazine, Rolling Stone, Allure, Forbes, Good Housekeeping and People Magazine, among numerous online inclusions. In addition, Robyn produces original TV shows for her clients and works directly with national production and entertainment companies.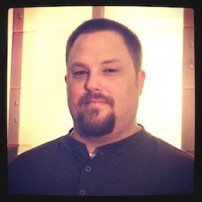 Matt Lerche is Director of Search Marketing for Element Associates where he is a master of organic search and works diligently to ensure that client goals and objectives are translated into highly effective search engine marketing strategies that integrate with all online and offline marketing channels. Matt has over 15 years of experience, expertise and leadership in managing online marketing efforts. Matt's focus at Element Associates is to create data driven search marketing plans based on his long and successful track record of significantly increasing online marketing performance and revenue for clients. Prior to joining Element Associates, Matt spent time working at large marketing agencies and Fortune 500 brands. However, he prefers the hands on multi-hat approach that smaller agencies provide clients. This allows him to level the playing field for smaller companies to compete with the big ones. Matt puts a lot of passion into helping companies achieve their online marketing objectives. His careful analysis and years of experience make him an important part of Element team.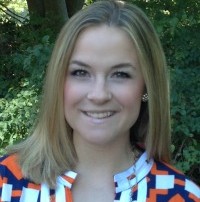 Colleen Giannone  is a Public Relations Specialist at Element Associates where she manages strategic conceptual development and execution of marketing plans for our clients.  Colleen has over ten years of experience in developing, implementing and tracking strategic communications programs for a diverse range of clientele in tourism, hospitality, engineering and technology.  She is responsible for account management and leads traditional and digital outreach campaigns. She hones clients' messaging and brand image by spearheading content development and planning for social media channels as well as client media kits, press releases, collateral and websites. She gained her expertise in strategic communications planning and relationship management in both the corporate and academic environments, where she was also responsible for event planning and event management. She received her B.A. in Journalism from Penn State University and her M.S. in Public Communication from Drexel University. She resides in Media, PA with her husband and enjoys practicing yoga and writing blog posts on fashion and beauty.

Melissa Angert is Director of Social Media Outreach at Element Associates. She runs social media campaigns for brands focusing on content creation, events, social media strategy and blogger outreach. Melissa has almost 15 years experience in PR and event planning and has also worked as a freelance graphic designer in the business and non-profit fields. Melissa has also appeared on-air on NBC, ABC Fox & WB and 95.7 BEN FM Radio on behalf of brands. In her free time, she runs her award-winning fashion and lifestyle blog, All Things Chic, which has been featured on Parenting, Women's Day, People Style Watch and been highlighted in the Digital Moms Handbook.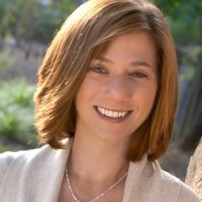 Jessica Cohen is our Director of Strategy & Analytics. She has a keen understanding of what drives brand engagement.  She started her career in advertising, doing media planning for clients such as Procter & Gamble.  She then spent twelve years in consumer magazines as a highly sought after media research strategist at both Hearst and Condé Nast Publications.  Today Jessica is the founder of Look Who Media, where she utilizes her firsthand knowledge of both traditional and social media.  In addition to strategic consulting and analysis, she does work as a ghost writer, brand ambassador and blogger outreach coordinator. Jessica also blogs at Look who Found the Marbles, an authentic look at social good, paying it forward and ways to be healthier in body, mind and spirit.  She often says that it's not about losing your marbles; it's what you do once you find them that matters. In her spare time she runs a shuttle (also known as her SUV) taking her boys from one activity to the next.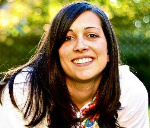 Stephanie Anderson is Community Manager for Element Associates.  Formerly a social worker, she has gained valuable experience as a blogger working with brands, campaigns. community building and media management. Steph is the writer and moderator behind Confessions of a Stay-at-Home Mom, a lifestyle blog and active online facebook community.She lives in a suburb of Philadelphia with her husband and 2 energetic little girls.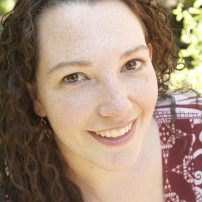 Angela England is Content Marketing Manager for Element Associates. She is a natural content strategist with an emphasis in SEO and making words make sense for the everyday person. She travels nation wide speaking at conferences, keynoting, and teaching workshops. Know as an ebook and self-published author she excels at message-spreading through the written word in a variety of channels. Angela is the Founder of Untrained Housewife and the author of Backyard Farming on an Acre (More or Less) (Alpha Books, 2013).  Find more about her professional work at http://AngEngland.com.

Dresden Shumaker, Graphic Designer and Copy Writer, works in PR, new media, and video tutorials for Philly tech startups. Dresden helps bloggers and companies create perfect frames for their content by assisting with web design and helping people answer the super important question, "why are you blogging?". Dresden is invested in causes connected to ending hunger and caregiver support for the Alzheimer's community. Her blog, Creating Motherhood, was honored as a BlogHer Voice of the Year in 2012 and BlogHer design of the Year in 2010 and she is listed in Parenting Magazine as a "Must Read Mom". Dresden has worked on campaigns for several Fortune 500 companies.