Cedar Fort Publishing and Media is pleased to announce the release of Gardening Like a Ninja by Angela England.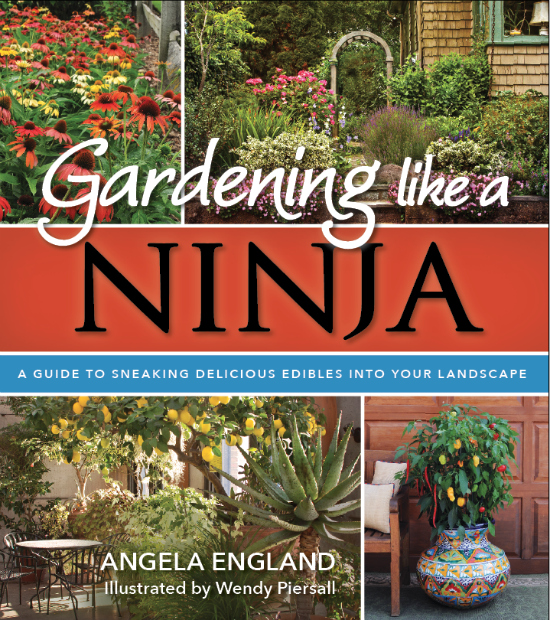 Springville, UT – April 19, 2016
Create a landscape that's both beautiful and edible! Angela's book, which can be paired with an amazing 12 lesson digital course, has everything a person needs make their yard and their meals amazing. With a few simple adjustments, anyone can enhance their walkways, flowerbeds, front yards, and backyards with easy-to-care-for edible plants that will impress the neighbors and add amazing food to the dinner plate.
Feeling overwhelmed by the idea of creating a beautiful edible garden around a home? Angela's ultimate guide contains not only the principles of landscape design but how to garden basics as well. Think of this guide as the key to creating a delicious landscape whether a beginner or already a gardening ninja.
"Through this book, you will see original garden designs…You'll see the though process I use in overcoming common challenges, like a shady entryway or the need for a low-maintenance garden near the mailbox. Taken together, you will have everything you need to transform your home's landscaping from Stepford-wife-boring to a unique and stunning bounty." ~ Angela England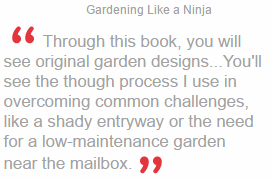 The Gardening Like a Ninja 12 lesson course and full-color book bundle will help to chose the right vegetation for each zone to maximize success; using the seasons to create beauty year-round in the garden; cultivating areas that seem unusable; harvesting fruits, veggies, and nuts from everywhere in the home's landscape.
Whether you are looking to create a bounty of food right in your front yard or tired of fighting the rules your HOA has for your landscaping requirements, your yard will look better than ever in no time with these sneaky edibles!
Joel Salatin, owner of Polyface Farm and author of the best-selling title Folks, This Ain't Normal says, "Grow food without sacrificing interest and beauty with Angela England's tried-and-true edible landscaping advice."
Leah Segedie, founder of mamavation.com says, "With so many people turning to gardening as a source of food and a way to have certainty on how their family is fed, Gardening Like a Ninja couldn't have had better timing."
About Angela England
Mother of five living in rural Oklahoma with her husband and children, Angela is the Founder of Untrained Housewife, co-founder of the Homestead Bloggers Network and Organic Gardening expert at About.com. She is the author of Backyard Farming on an Acre (More or Less), as well as several other books, all with the common theme of helping people embrace the journey towards self-sufficiency.
Angela reaches a monthly audience of over a quarter of a million people. She has appeared on ABC affiliate news stations and was just nominated for the Green Oklahoma award. She has been a regular speaker at webinars, workshops, conferences and expo's since 2009.
Angela is available for feature articles and guest posts, as well as, interviews, teaching workshops, webinars, and other speaking engagements. To book your spot, please contact AngelaEnglandMedia(at)gmail(dot)com.