We are living in the future; the evidence is all around us. The popularity of social media and the rise of digital marketing cannot be avoided. It has become necessary for businesses to target and engage with consumers online. These strategies and tips for digital marketing will help you to move into 2019 with confidence and a stronger marketing strategy.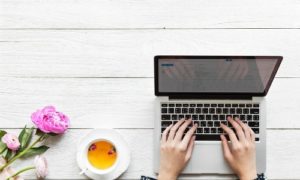 1. Utilize Live Video
Live videos have become increasingly popular, both for their ability to gather attention and engagement in real time and the fact that they are then uploaded and still viewable as a regular video afterward. Going live for special events or big announcements is a great digital marketing strategy because it helps you to connect with people on a more personal level, especially as you can read and react to viewers' comments in real time. Let your followers know ahead of time when you will go live and what you will be showing or talking about in order to increase your number of live viewers.
2. Talk to Your Audience Like a Friend
Many brands are starting to use more personal, unconventional methods of advertising. Things are changing, and people want something real and honest – a brand they feel they can relate to. More and more, companies are using GIFs and emoji's to interact with their audience in comment sections. Using real people, real photos, and honest language can make you stand apart in your field. That said, knowing your audience is important. You want to come across as professional, but accessible.
3. Marketing on a Budget
A limited marketing budget is a common obstacle, but there are many cost-effective ways to harness the power of digital marketing. Videos, both live and recorded can be extremely low-cost, especially now that everyone has a camera on their smartphone. Get creative. Interact you're your current audience and engage with them to create a loyal customer base.
4. Use Ads to Extend Organic Reach
If you know your audience well, you can have successful organic reach with the right content. When using paid ads, maximize your reach by pinpointing and targeting who your organic audience would be, in order to reach the right people and draw in more engagement.
5. Consider Influencers
In a time when everyone has an online audience, anyone can be an influencer. Influencer marketing can be successful for any company in any industry and can help to overcome frustrating algorithms. This doesn't have to be extremely costly, though. For small businesses, most of your customer base is local and therefore a local influencer can prove even more effective than a celebrity endorsement.
6. Employ Artificial Intelligence
Use AI to target your audience, personalize your marketing, and even save yourself some money. One increasingly popular and extremely useful way to use AI is by implementing a chatbot on your company website that will interact with visitors and answer basic questions, 24 hours a day, for a lot cheaper than paying a customer service staff.
7. Expand Your Marketing
Take advantage of all of the methods through which you can advertise to and connect with your audience. Using Facebook, Instagram, Twitter, Snapchat, a website, and an email list, for example, allows consumers to follow and interact with your company from whichever platforms they prefer. This also helps to give your business a uniform, professional appearance. There are even programs designed to help you post to multiple platforms at once, such as Everypost and Buffer.
8. Cater to Mobile Users
The majority of Google searches happen from mobile phones. Optimizing your website for mobile users ensures faster loading time and creates a better browsing experience for visitors. Having a smooth-running mobile site also eliminates the need to spend extra money creating and running an app for your brand.
9. Embrace Automation
As the phrase goes, "Work smarter, not harder." Automating your marketing and emails can not only save you tons of time but can make your marketing strategy more effective. You can also track data like revenue and traffic with Google Analytics. This frees up precious time you can spend managing other areas of your business.
10. Experiment
Lastly, don't be afraid to experiment a little. Technology and digital marketing is an area that is in a state of constant development and things are always changing. Try a slightly different strategy once in a while, and it just may make you stand out. Just be sure to track and measure results, so you can figure out what works best for your business.
What are your go-to marketing tips? We're always looking to expand and think outside of the box. Let us know!