We are working on a time-sensitive influencer campaign for High Strung Movie (http://www.highstrungthemovie.com/) and wanted to invite you to apply.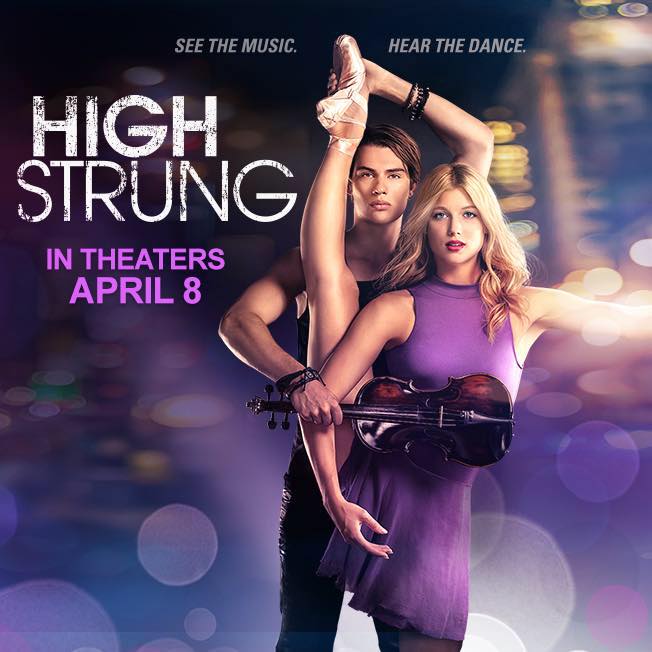 About HighStrung:
In a city where only the best succeed, two radically talented people from opposite sides of the tracks need to find harmony to achieve their dreams.
RUBY ADAMS is a dancer from the Midwest on scholarship, living her first day in New York City. JOHNNIE BLACKWELL is a British musician, playing for money in the subway tunnels. Ruby's world is classical and disciplined; Johnnie's is improvisational and street smart. When a hip-hop battle gone wrong throws these two artists together, they immediately clash but can't deny it when sparks begin to fly. Their lives quickly get entangled in the pitfalls that come with competing in New York City. With the help of a dynamic dance crew called The SwitchSteps, Ruby and Johnnie must find a way to save Ruby's scholarship and keep Johnnie from being deported.
In an action-packed extravaganza combining cutting edge hip-hop with contemporary and classical dance, the two must navigate their opposing worlds and prepare for a competition where winning or losing will change their lives forever.
Watch the Trailer: https://youtu.be/v3Xi1yEDN7U
Campaign Details:
Compensation: $50 + Movie Screener Link
Requirements:

Create an original blog post of at least 300 words, which includes the movie trailer, a still image from the movie as well as links to the campaign website and social media accounts by April 7, 2016.
At least 6 social media shares:

Post at least five Tweets using #HighStrung hashtag by April 8, 2016.
Post at least one Facebook status using #HighStrung hashtag OR schedule at least one tweet during the #HighStrungMovie Twitter Party (April 6 at 9pmET)
If you are interested, please respond here: http://goo.gl/forms/agKaCGoYfs. Please fill out this form as soon as possible as we have limited PAID Influencer Spots for this round of outreach. We will follow up with more information after we receive your response. Please feel free to contact me with any questions.