Debbie's personal site, Mamanista, was named one of Working Mother's Best of the Net!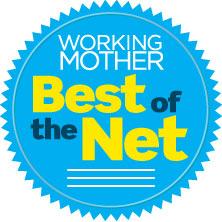 Mamanista makes it easy to find trendy yet budget-friendly gifts, fashion and baby gear, all of which have been reviewed in its product guides. The site also feature ongoing deals and contests and highlights worthwhile charities.
She is honored to be included in such a list of amazing websites for mothers!